Windows Data Recovery Software
Windows Data Recovery Software recovers your lost data from Laptop or Desktop hard disk drives. The software can resolve your data loss problems including from corrupted hard drive, disk formats, accidental deletion and emptied recycle bin folder. Utility includes support to all Toshiba, Maxtor, Samsung, Hitachi, Seagate hard disk brands of any standards on your windows supported PCs. The data recovery software recovers deleted files emptied from Windows Recycle Bin, or lost after formatted or corrupted hard drive, Virus or Trojan infection and unexpected system shutdown.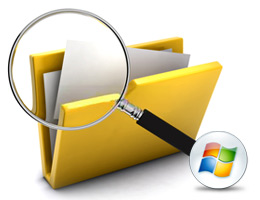 Product Features:
Recovers lost data and folders from windows hard disk drives.
Support hard disk with FAT16, FAT32, NTFS, NTFS5 file systems.
Works with all major hard disk standards like SATA, ATA, IDE, SCSI and EIDE.
Compatible to popular hard disk brands like Hitachi, Maxtor, Seagate, Sony etc.
Complete interactive Windows help manual section.
Data recovery support to:
Files accidently deleted due to human mistake.
Formatted or re-formatted hard disk partitions.
Data recovery support to compressed or encrypted files.
Files that has been removed from Recycle Bin.
Data mistakenly erased using Shift+Delete keys.
Disk partitions damaged by virus or with corrupted MBR.