Removable Media Data Recovery Software
$45
Removable Media Data Recovery Software recovers lost text documents, word file, audio video folders and picture galleries from your removable media even if it is corrupted and you cannot access it. The software is helpful for recovery of all type of files saved in major file formats like mpeg, wav, txt, doc, midi, bmp, jpg, gif, jpeg from your Flash media devices. Capable with data recovery technologies it is the most comprehensive utility for data retrieval in case of accidental deletion, formats, virus attacks, improper shutdown, human error or any other kind of logical failure to access your data.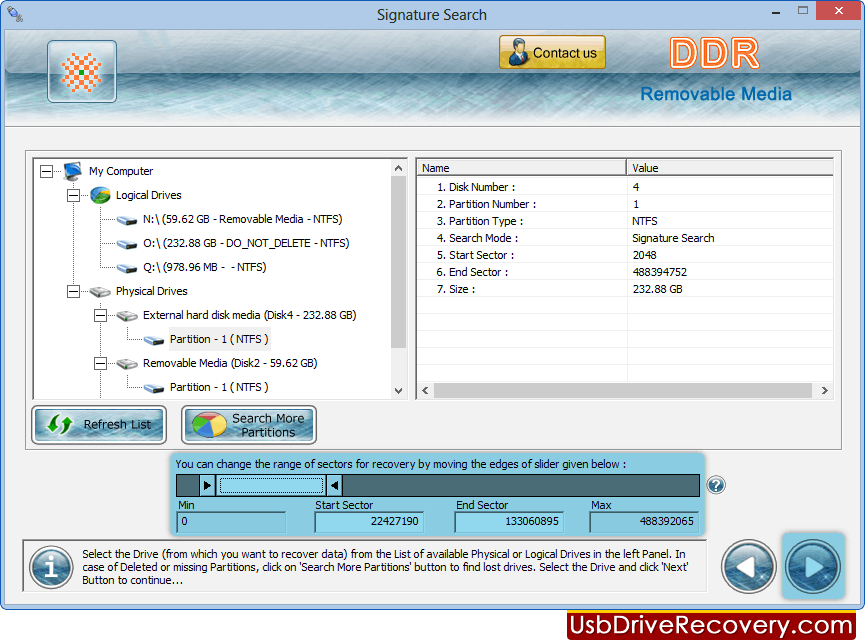 » Software Features:
Undelete files on removable devices (Smart media, Secure digital card, Memory stick) etc.
Complete utility for all types of media files saved in midi, bmp, jpg, jpeg, gif, 3gp, wav etc.
Preserve long file names and full recovery support to them.
Supports all types of USB removable media drives mainly including –

Digital audio player
Mp3 and Mp4 player
Micro drive, Flash Card, Jaz Disk, Zip disk
Memory stick, Memory stick PRO, Memory stick DUO, Memory stick PRO DUO etc
USB drive, Pen drive, Jump drive, Key chain drive
Flash drive and any media that appears as a drive letter on your PC

Compatible to major removable media brands like Moserbaer, Kingston, Sony, HP etc.
» Data recovery support to:
Logically corrupted or bad sectors affected storage devices.
Virus corrupted data storage devices.
Formatted removable media drives.
Human faults.