NTFS Data Recovery Software
$69
NTFS Data Recovery Software recovers deleted data from NTFS partitioned windows hard disk drive. Utility restores missing text files, photos, favorite wallpapers, song folders and other important documents lost after formatted or virus corrupted HDD drives. Software facilitates easy recovery of files lost due to most common data loss incidents including hard disk failure, human error, corrupted boot sectors etc.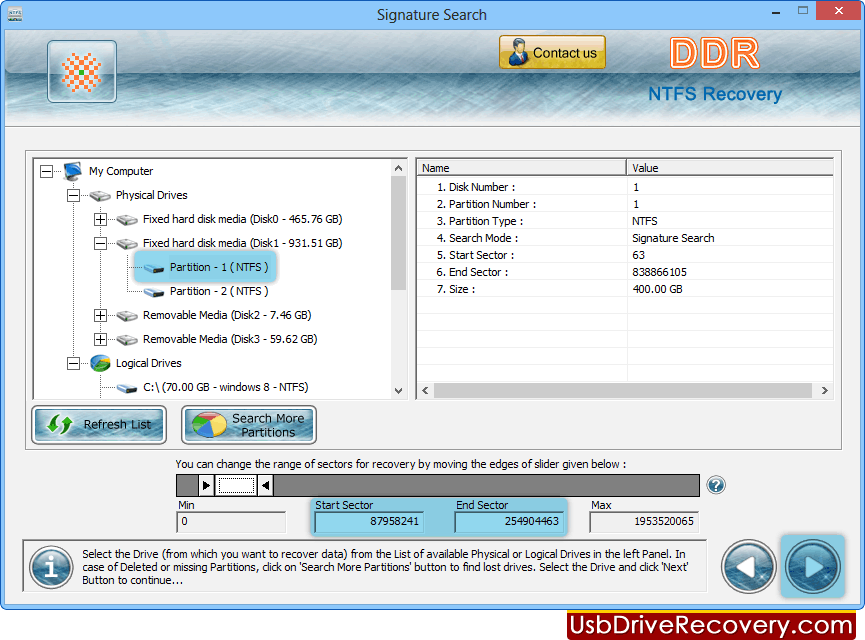 » Data recovery support to:
• Files lost after deleted or damaged hard disk partitions
• Files removed from Recycle bin folder
• Files erased using Shift+Delete keys
• Files lost after Power failure
• Data lost due to Boot sector failure
• Formatted or re-formatted hard disk drives

» Software Features:
Recovers deleted files and documents from NTFS and NTFS5 partitioned hard disk drives.
Easily restores lost photos, pictures, digital music files and official documents saved in hard disk drives.
Support major hard disk standards including IDE, ATA, SCSI and EIDE or other similar drives.
Compatible to major hard disk brands like Olympus, Maxtor, Hitachi, Western Digital etc.